PAP TREATMENT
PAP therapy is widely regarded as the most effective way to treat obstructive sleep apnea (OSA) and certain types of central sleep apnea (CSA). It works by creating a "pneumatic splint" for the upper airway, preventing the soft tissues of the upper airway from narrowing and collapsing. Pressurized air is sent from a device through to the upper airway via air tubing and a mask worn over the face.
CPAP, APAP and bilevel therapy
Positive airway pressure therapy can be delivered in a number of modes:
Continuous positive airway pressure (CPAP), which delivers air at a fixed pressure.
Automatic positive airway pressure (APAP), which automatically adjusts pressure levels based on a patient's breathing. APAP may be suitable for patients with REM-related sleep apnea, positional apnea or who experience noncompliance with standard CPAP therapy.
Bilevel therapy, which provides higher inspiratory pressure and lower expiratory pressure. Bilevel can be effective for patients who are non-compliant with CPAP, and is often the first line of treatment for a wide range of respiratory disorders other than OSA.
RESMED PAP Devices
1. AirSense™ 10 AutoSet for Her CPAP with integrated Humidifer - Women and men with sleep apnea exhibit different characteristics and face different challenges. That's why we created the AirSense™ 10 AutoSet for Her – the first sleep apnea therapy device designed to provide female-specific therapy. This self-adjusting device also has an integrated humidifier and the optional ClimateLineAir™ heated tube designed to optimize your comfort.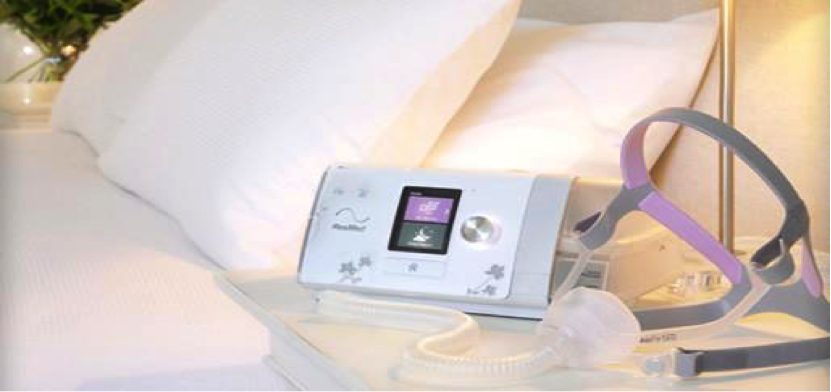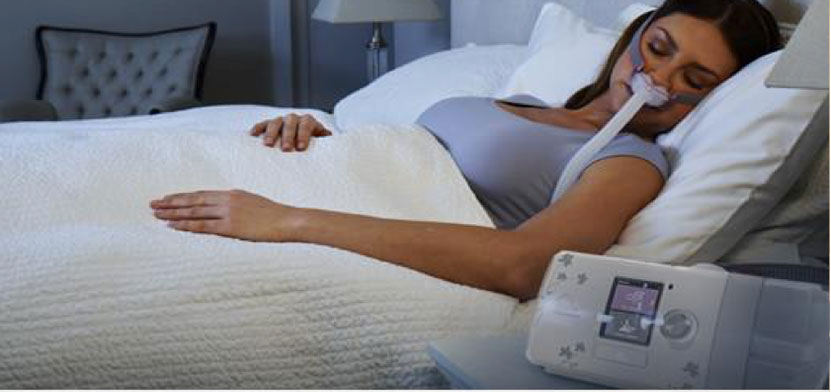 2. ResMed AirSense™10 AutoSet CPAP with Integrated Humidifier-The AirSense™ 10 AutoSet is a premium auto-adjusting device for treating sleep apnea. It automatically adjusts pressure levels to fit your changing needs to ensure you're receiving the lowest pressure necessary. It features an integrated humidifier and built in wireless communications, helping you to stay comfortable and more connected to your sleep apnea care team than ever before.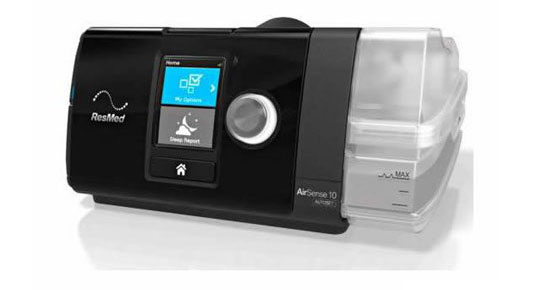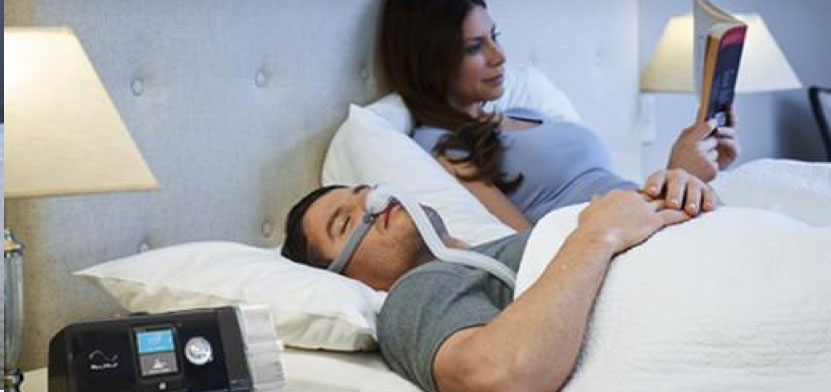 3. BiPAP AirCurve 10 vAuto Package – The AirCurve 10 VAuto is an auto-adjusting bilevel machine that uses the comfort of both the AutoSet algorithm and Easy-Breathe waveform in its VAuto algorithm to treat obstructive sleep apnea patients who can benefit from greater pressure support. The AirCurve 10 VAuto adjusts the baseline pressure to hold the airway open while maintaining a fixed pressure support. Package in heated tubing, CPAP mask of your choice, extra filters, and Mask Cleaning Wipes and you have everything you need to kick-start your CPAP Therapy.